Management Team
GoldQuest is led by a strong management team with mining experience in the Dominican Republic. Our CEO, Dave Massola was instrumental in the development of a producing mine in the Dominican Republic (2008). [View Our Projects]
Dave Massola, Chief Executive Officer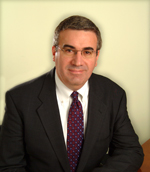 Position: Chief Executive Officer
Dave Massola is an executive with three decades of international mining experience in a broad range of financial and business aspects, including strategic planning, mergers and acquisitions, capital raising, taxation, treasury and risk management. This includes 20 years with BHP-Billiton at the Escondida Copper Mine in Chile, the Island Copper Mine in British Columbia and the Ekati Diamond Mine in the Northwest Territories. As Vice President and C.F.O. of De Beers Canada, he contributed to the development of two diamond mines in northern Canada. Subsequently as Senior Vice President of Finance and C.F.O. of GlobeStar Mining, Dave was a key employee in the financing, construction and operations of GlobeStar's Cerro de Maimón Mine in the Dominican Republic and negotiated its subsequent sale. He was also the President and C.E.O. of Continental Nickel Ltd., while it was developing a mine in Tanzania, and led negotiations for its subsequent takeover.
Paul Robertson, CFO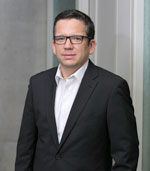 Position: Chief Financial Officer
Mr. Robertson is a Chartered Accountant with extensive experience in the mining sector, including assisting junior resource companies with their financial reporting and regulatory requirements. He has over sixteen years of accounting, auditing, and tax experience including working with Ernst & Young from 1999 to 2005. Currently, he is the managing partner of Quantum Advisory Partners LLP, a professional services firm dedicated to assisting publicly listed companies with their financial reporting, taxation and regulatory requirements. He was previously the CFO of Grayd Resource Corporation that was acquired by Agnico Eagle in 2011. Mr. Robertson holds a BA from the Universty of Western Ontario (1993) and obtained his Chartered Accountant designation from the British Columbian Institute of Chartered Accountants in 1997.
Felix Mercedes, Country Manager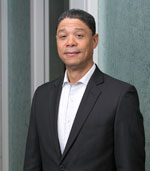 Position: General Manager (Dominican Republic)
Felix is a Dominican geologist with more than 20 years of experience in the Dominican Republic mining and exploration sector. Felix has worked for several companies as project and general manager and was previously the Caribbean representative for Energold International Drilling. Felix has a Degree in Geology and a Masters Degree in Business administration and is currently a director of the Mining and Petroleum Chamber of the Dominican Republic.